Australia Hyper Athlete Brayden Rodrigues has gone beast mode in the Hyper Challenge! With Brayden's scheduled knee surgery to happen half way through the 31 Day Challenge, Brayden didn't give up, he turned it up by completing the physical challenges in half the time. Check out his progress! Way to go Mr. Rodrigues!
Good luck on your recovery Brayden! Keep inspiring athletes around the world.


Swiss martial arts athlete Roger Gomes was recently featured as the talent in a televised camera-shooting experiment called the "Bullet Time Shot" on a Switzerland tv show. The project, sponsored by Canon, involved the use of 50 Canon EOS-1D X DSLR cameras, working in concert to take a photo of Gomes from 50 different angles, creating a matrix style 3D look. This was the first time a shot like this had been recorded in Switzerland. Take a look:
Roger Gomes has been practicing martial arts all his life. He began with karate at age 9 and trained for 10 years. He also practiced kung fu and capoeria for 2 years as well. After studying various styles of martial arts, he discovered a new passion in martial arts tricking which he has now been training for more than 8 years. In 2011, Gomes opened Switzerland's first tricking school, the Tricking Academy, where he is able to gain more control over his training and run his team Natural Born Trickers. After suffering a torn meniscus in 2007, Gomes put extra effort into training technically by following the basic fundamentals of martial arts into this tricking training. He's found since focusing on the basics, his body has become stronger and his tricks are more safe, more controlled, and look better.
Roger Gomes's new sampler: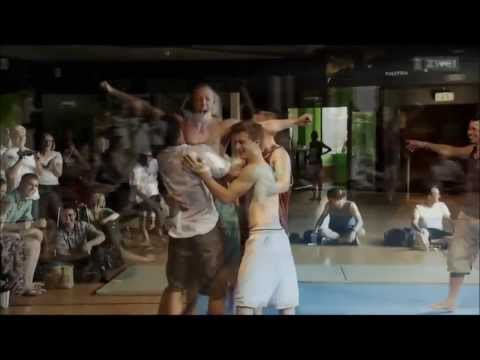 Gomes has some advice for martial arts athletes and tricking athletes. "Train a lot of basics, stretching and physical training. Mental training is also important to get the focus on every single trick/kick, but before all that, they should have fun in every single movement they do, even if it's a simple cartwheel."

French stuntman Vincent Bouillon is gaining a lot of recognition in the martial arts community lately with the release of his latest stunt reel. Vincent began training in the martial arts at six years old where he tried his hands in karate, judo and aikido. At age 11 years old Vincent discovered martial arts tricking and began studying under one of the world's original martial arts tricking teams, Team CASCADE. Vincent Bouillon is a member of Team CASCADE, an international demo team that does live performances and stunts for television and film. Vincent and his teammates were recently featured on Britian's Got Talent, making it to the semi-final round. Vincent tells Hyper that if there is one piece of advice he could pass onto the next generation, it would be to "train hard, be patient… and especially: do it". Watch where 24 years of training and passion can take you: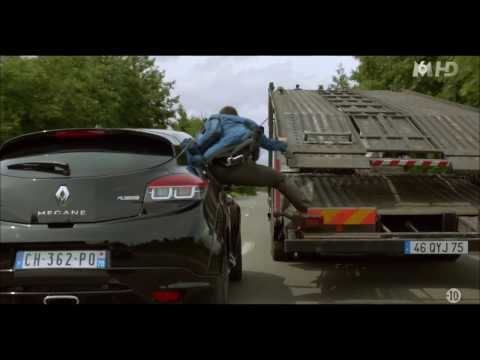 Not only is surfing a cool sport, but martial arts is as well. Carol Gracie (left) from Gracie Magazine talks with two-time absolute black belt jui-jitsu world champion Marcus Buchecha (right) and 2013 US Open of Surfing champion Alejo Muniz about the similarities between riding the waves and rolling on the mat. Are you an athlete? Join our team.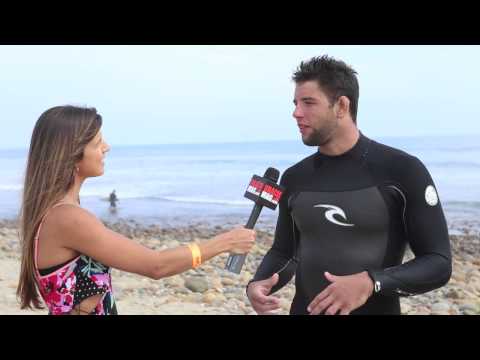 15 years old and already a veteran, Martial Arts Athlete Tanner Simpson has been training literally since before he could walk. In 2009, Tanner was induced into the National Blackbelt League Hall of Fame, and this year, through the help of his family, friends, and a little bit of viral-video-magic, Tanner was able to raise enough funds to travel across the United States to compete at one of North America's most prestigious tournaments, Supergrands. Outside of training, Tanner worked hard to support his competition dreams by raising money through teaching private lessons & taking donations through his IndieGoGo campaign. From the the help of his family, friends and supporters at Team Rock Solid in Bellingham, Washington, Tanner was able to raise over $4,000. When we spoke to Tanner's father, he reminded us how tremendous it was to have family and friends at the dojo come together to support Tanner.
Watch this video Tanner and his father created to help him raise funds to travel across the country and compete at SuperGrands.