Master Dan Inosanto (born July 24, 1936) is a Filipino-American martial arts instructor from California who is best known as a student of Bruce Lee and renowned authority on Jeet Kune Do, Filipino Martial Arts including Eskrima and Silat. Master Insonato
Frank 151 Magazine Did this great video on Master Dan Inosanto check it out below.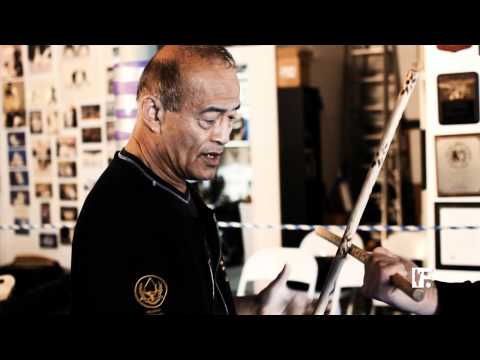 ###
In this interview with Guro Dan Inosanto of the Inosanto Academy of Martial Arts in Marina Del Rey, California, we get schooled on a variety of topics including Filipino martial art history, self-defense, weaponry, and much more. Guro Dan Inosanto has a wealth of knowledge with years of experience to back it up including being a member of the Black Belt Hall of Fame and an established stunt performer, choreographer and being featured alongside Bruce Lee. – FRANK 151 Mag
Jackson Rudolph started training at the age 6 after receiving a gift card at a carnival. He became very inspired after his traditional school started extreme classes and he got to learn the Bo Staff. He then went to his first competition and hasn't slowed down yet.

Jackson now holds 30 World Titles across ISKA, NASKA, and WKA and has won the ISKA World Title 4 times back to back. Jackson is a professional model and actor and has done work for companies such as Sunny Delight, Sylvan Learning, Big Time Toys, Lifeway, Target and others.

Jackson is very well know for his powerful solid foundation of wood cracking strikes combined with incredibly innovative and difficult manipulations. He amazes crowds with his performances and loves teaching private lessons and seminars.
Jackon Rudolph's New Hyper Weapons Training Bo Staff DVD Now Available Online

CLICK HERE

We had such a great time in Europe! The Martial Arts Athlete Day, near London, was such a cool event! People all over UK and Ireland came out to train! Over 50 Instructors and 125 athletes trained, competed, battled and watched an incredible show. It's cool to see how Hyper is Uniting Martial Arts Athletes Worldwide – Thanks for Being A Part of Our Mission!
Check out the photo gallery below or head over to Facebook to check them out.