HYPER GAMES -COMPETE NATIONALS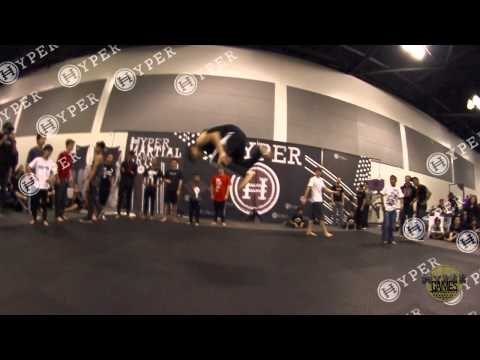 The Hyper Games & Kick Challenge at Compete Nationals were crazy. Over 125 athletes from as far as New York competed for the Kick Challenge Titles and the Hyper Wood Medallion.
The Amateur  3 Person Trick battles had amazing energy, 10 teams from California trained hard and impressed the crowd with their combos. For many of the them this was their first experience in a Trick battle, but they took it on like pros!
The Pro Battles Kicked off with the ONE on ONE division being swept by Team Emig's Aidan Considine.
The Pro Team Battles were a show case of where the art of Tricking is headed. Both Teams Sensei Stash (Jordan Okubo, Cody Sanders, Keenan Carr) & The 3 Niños (Jacob Pinto, Donovan Sheehan, Andrew Franklin) threw down tricks and combos hard and went all out. The next generation of Athletes is emerging and their future is bright. Tricking Coaches Daniel Graham and Anis Cheurfa held down the corner for the 3 Niños who took the win for the Pro Team Division. The Judges (Micah Karns, Tyler Weaver, Kyle Cordova, Austin Crain and Jake Strickland) all agreed it was a close contest.
We're looking forward to the Next Round of Hyper Games Battles in Philadelphia at Amerikick Internationals March 23rd. Get Ready!
HYPER GAMES PRO TEAM TRICK BATTLE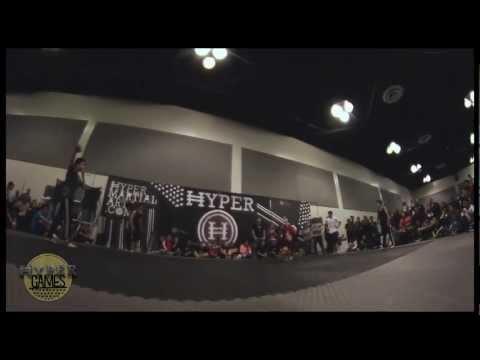 Check out Photos from the Event on Instagram #HyperGames