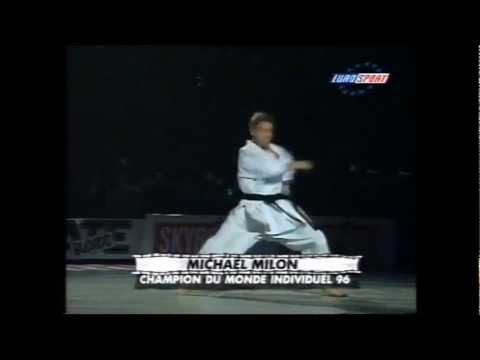 WKF World Champion Michaël Milon (1972-2002) performs Kata Unsu & bunkai in Paris-Bercy Martial Arts festival.
KNOW THE FACTS:
Unsu (雲手), literally "cloud hands", is the most advanced kata found in the Shotokan,
Shito-Ryu and IsshinShorinji Ryu karate styles.
Bunkai (分解?), literally meaning "analysis" or "disassembly", is a term used in Japanese martial arts referring to the application of fighting techniques extracted from the moves of a "form" (kata). As seen in the video above Bunkai is usually performed with a partner or a group which execute predefined attacks, and the student performing the kata responds with defenses, counterattacks, or other actions, based on a part of the kata.