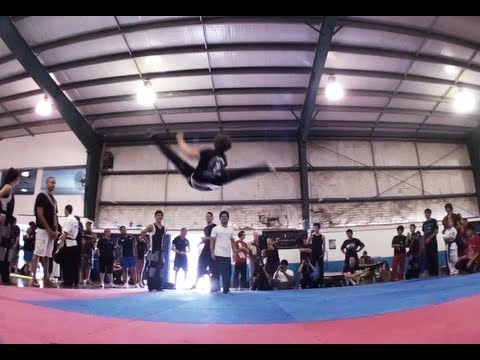 Check out the highlight Reel from the Hyper Challenge at ISKA in Sydney this weekend.

The tricking segment opened with single trick challenges; the most landed 540s, 720s and gainers in 30 seconds. Haks took out the 540 challenge after a crazy intense run of draws, and Aris smashed both 720s and gainers. Single battles were intense, with Bailey from Red Dragon taking first place in the junior battles, and Blade owning the adult single battles. The day was topped off with a series of fantastic team battles, with AMA's team (Blade, Geri and Hakan) ultimately winning the lot. Congrats to everyone who came out and competed!

Shout out to the Sponsors Invincible Tricking & Invincible Worldwide & Alex Kirkwood!