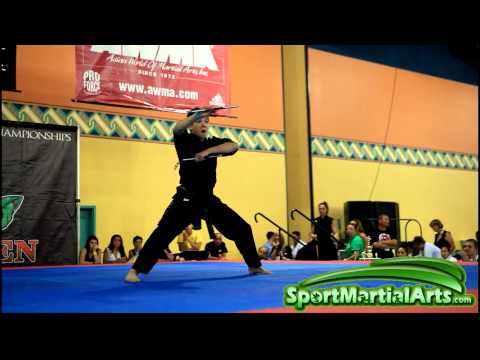 WOW! What a summer just got back from us open was a huge battle since I have been competing in three different circuits: NASKA, NBL & ATA. In Orlando I had a three way tie for first for my weapons division and a double tie for the grands, I ended up winning overall for the wild card spot on ESPN.

Today I will be filming a movie trailer and will have sneak peek pics soon so stay tuned.

Tomorrow I will be leaving for Texas for a NBL seminar. Hit me up if anyone wants to come out and train. Post a message on the Hyper FaceBook page.

A quick recap from my trip to Little Rock Arkansas last month for ATA World Championships. After winning on stage our Demo Team won and Paige Bantum and I will be featured on ESPN3 in October.

It's been an awesome summer so far. Plus I'm looking forward to seeing everyone at Hyper Pro Camp before the AKA American Open in Sandiego.